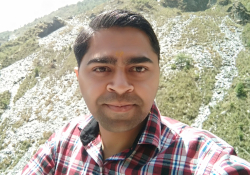 My Name is Nitin Wadhera and I like exploring new Cloud Technologies/Services especially related to AWS, I have 16+ years of experience in IT industry and in the past 3years I have worked on different Cloud Projects related to AWS, I have worked on designing Solutions to Operating Cloud environments for my clients. I have a great interest in AWS Platform and its offerings.
I have done these Certifications:
AWS Certified Solution Architect – Associate
AWS Certified Solution Architect – Professional
Google Cloud Certified – Associate Cloud Engineer
Currently, I am working as an Independent Instructor at Udemy.com and creating valuable courses on different AWS services.
I am here to share my knowledge with each one of you and I would be glad if any of my courses can help you in some way to make your life better, thank you.